At Pigeon Point Heritage Park, we are proud custodians of one of Tobago's most precious natural resources.
Pigeon Point Heritage Park is part of an interwoven complex of ecosystems that depend on each other to sustain. The world-famous Buccoo Reef National Park and the Bon Accord lagoon, together with Pigeon Point, are home to a diverse population of marine and terrestrial wild-life. It is a rich but delicate habitat for some of the island's most spectacular wild life and flora.
A number of under-represented and endangered species are native to the area. Coral communities, mangrove forests, Hawksbill turtles and more than 100 species of fish are just some of the wild-life that depend on this habitat.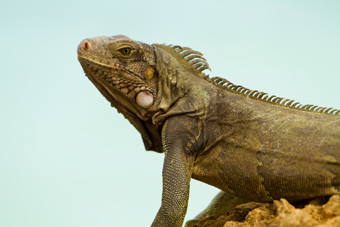 The area has long been recognized as a vital but vulnerable natural resource and accordingly, is protected under a number of laws and conventions, both local and international.
1973 - Buccoo Reef, from Pigeon Point to Buccoo Bay was designated a marine protected area (MPA) under Trinidad and Tobago's Marine Areas (Preservation and Enhancement) Act of 1970
2006 - The Buccoo Reef/Bon Accord wetlands were recognized as wetlands of international importance and declared a Ramsar site.
The complex is in the process of being designated as an Environmentally Sensitive Area (ESA) as proposed by the Environmental Management Authority of Trinidad and Tobago (EMA)